During these extraordinary times we understand there are a lot of questions you may have regarding your current vehicle or a new vehicle you may have been searching for.  We took a moment to answer some of the most frequent questions we have been receiving here at Lexus of Bellevue over the last few weeks:
Q.  Are you open?
A. YES!  WE ARE OPEN AND HERE TO HELP!  We are considered an essential business because we provide repair services, financial services, and other essential automotive services for our guests.  Our service and parts departments are open Mon-Sat 7-6 and you can call us for any service need at 425-223-4178 or schedule service here.
Q.   What if I need service but I do not want to come to the dealership?
A.    We have been able to arrange for vehicle pickups in order to service our guests who are not able to make it in to the dealership. We have a limited staff at this time so we just ask that you give us 48 hour notice and be flexible with pickup and drop off times as we will be arranging these pickups on demand. Please note that not all of our services will qualify for pickup.
Q.   Can I purchase parts online?
A.    At this time we do not offer maintenance parts online but we can take a phone order and have parts available for quick pick up.  To contact our parts department call 425-533-9049.
Q.   Is your sales department open? 
A.    YES! We are following all of the known guidelines to ensure the well-being of our guests and employees! We are considered an essential business because we provide repair services, financial services, and other essential automotive services for our guests. Our sales department is open Monday - Saturday 9-8 and 10-7 on Sundays. We are also open 24/7 through our online store. Contact us for any sales needs at 425-533-2147 or send us an email Contact Our Sales Department.
Q.   I saw that the Governor is allowing "Limited Sales".  Do I qualify to purchase a vehicle?
A.    The Governor did update his order regarding vehicle sales.  Please check out this link to see how this may apply to you:      
GUIDANCE BULLETIN - PROCLAMATION 20-25
Q.   What if my lease is ending?  Can I still come to the dealership?
A.    Most financial institutions including Lexus Financial are able to extend your lease while the stay at home order is in effect.  You can contact our finance team at 425-533-2147 to review your options.
Q.   Is your Car Wash open?
A.   After almost 13 years and over 1 million car washes, it is time for us to upgrade our VIP car wash!  With the goal of continuing to provide our guests a world-class ownership experience, we will be installing a brand new car wash system and continue to be one of the only automotive retailers in the Seattle area offering on-demand car washes for our guests.  This state-of-the-art system will provide a higher level of cleaning in a shorter period of time, while being completely touch-less. Our current car wash is down while we work towards the re-opening of our brand new VIP car wash. Please continue to monitor our Facebook page as we will provide more details, including ETA, in the near future.
Q.   What are you doing to keep clean/ensure a healthy working environment?
A.   We are constantly updating our sanitation practices to follow directives provided by the CDC and local health authorities.  In addition, here are some things we are doing to ensure the well-being of our employees and our guests. All employees are following recommended social distancing guidelines. Work stations are removed of personal items and continuously cleaned and sanitized throughout the work day. Continuous sanitization is completed of all frequent contact points throughout the facility including: door handles, countertops, phones, keyboards, light switches, etc. Employees are encouraged to wash/sanitize their hands frequently. Hand sanitizer has been provided in many locations throughout the dealership and is at most public-facing work stations. Vehicles will be wiped with disinfectant on steering wheel, shifter knob, door handles, and window switches prior to delivery to customer. Steering wheel covers, seat covers, and floor covers are being applied to every vehicle prior to employee use. Disposable gloves will be made available for both employee and customer use while at the dealership. We have also included additional staff that sanitizes all high touch surfaces throughout our facility multiple times per day. Please feel free to contact us with any additional questions. Please feel free to check out this video with our most recent safety measures.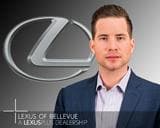 Jason Vena
General Manager
Hours
Monday

9:00 AM - 8:00 PM

Tuesday

9:00 AM - 8:00 PM

Wednesday

9:00 AM - 8:00 PM

Thursday

9:00 AM - 8:00 PM

Friday

9:00 AM - 8:00 PM

Saturday

9:00 AM - 8:00 PM

Sunday

10:00 AM- 7:00 PM
Directions
Get Directions